West Papua
Birding Destinations
West Papua is the Indonesian part of the mystereous enormous island that's home to the most beautiful and weird creatures on earth.
In the vast unspoilt forests live the incredible Birds-of-Paradise, on the wish list of every birder and nature lover. But also an enormous amount of endemic kingfishers, bowerbirds, fruit-doves, frogmouths, parrots and honey-eaters are awaiting you.
The infrastructure and security has improved a lot, so visiting the area is no longer a exhausting and risky expedition (altough not an easy ride either). Visiting West Papua is a once in a lifetime experience and on the wish list of every serious and not so serious birder.
Birding destinations in West Papua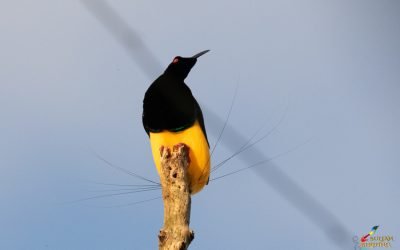 Nimbokrang Nimbokrang is a transmigration settlement only 2 hours drive away from Jayapura in West Sentani. It's a good base for exploring the bird-rich lowland alluvial forest of the Cyclops Mountains. The forest directly around Nimbokrang has been clearded for...