Malagufuk
Malagufuk is a small village inland in lowland forest and it has become famous with bird watchers. It's both easy to reach (only 1.5 hour by car from Sorong) and very remote (3.5 hours of walking from the car to the village). The small community has put up a small ecotourism accommodation, what makes it easy to explore the surrounding forest in the early morning and late afternoon.  Because the bird watchers are important to the villagers' income, the locale people protect the forests. Birding here equals walking, you won't be in a car during your whole stay, so you will be able to fully get connected to the impressive nature surrounding you. Colourful Fruit-doves, Kingfishers, Parrots and of course Birds-of-Paradise are the big attractions, but there is a lot more than that.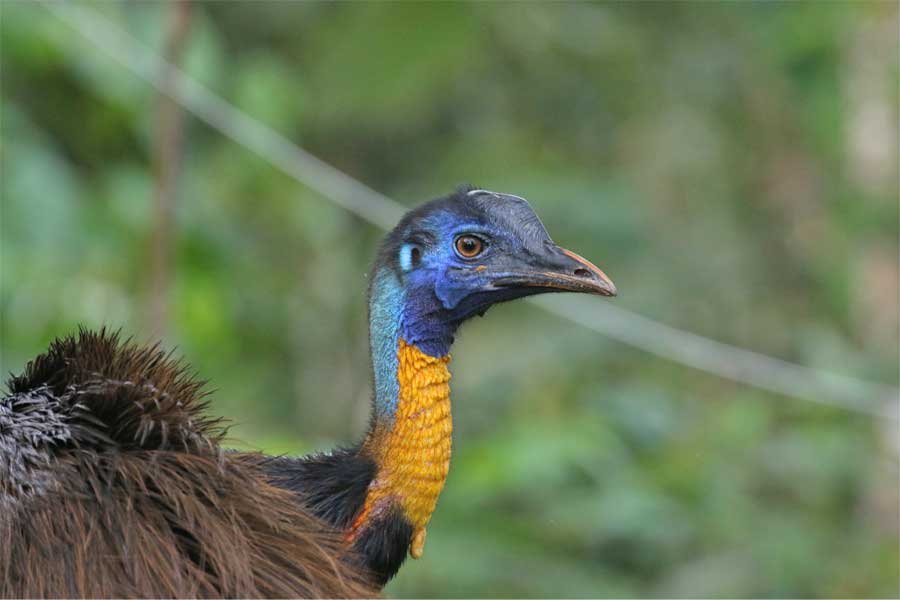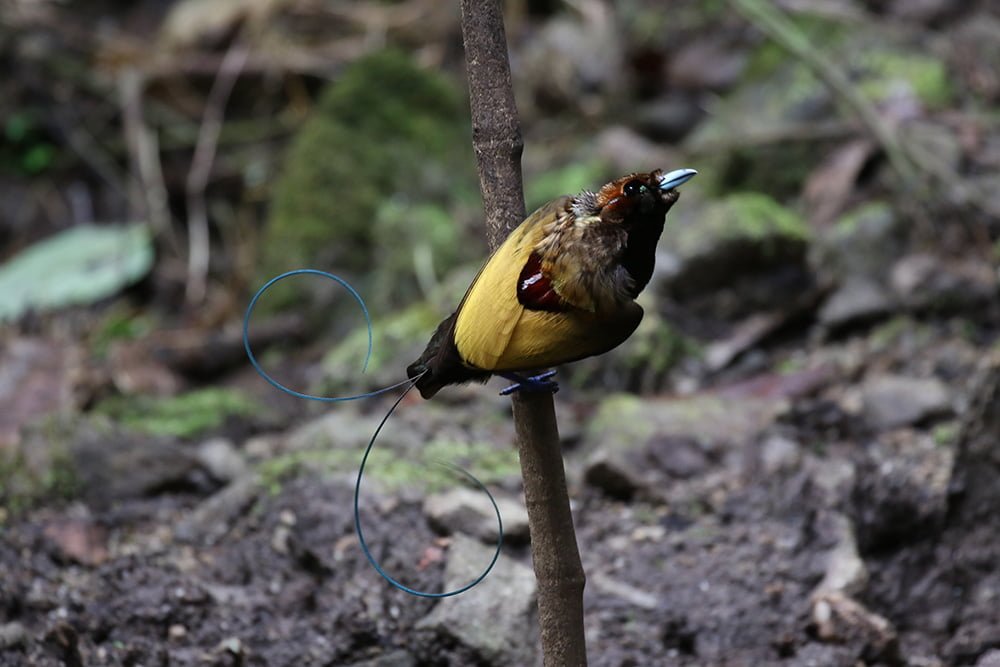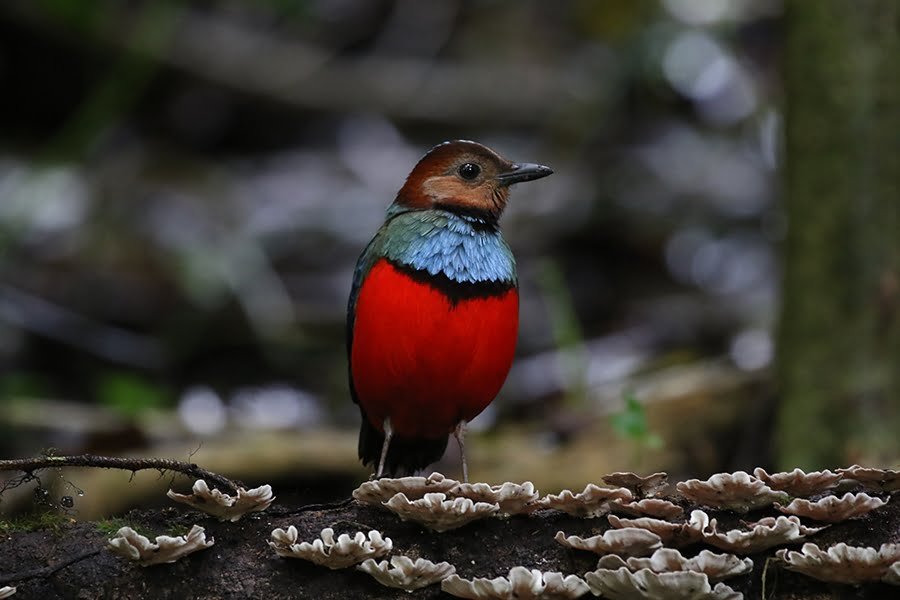 Key Bird Species
Northern Cassowary:  The smaller and more colourful counterparts of their big sisters of the south. Normally they are very shy and not to be seen near humans, but because of the protection near the village, it's sometimes possible to meet them at close range.
Twelve-wired Bird-of-Paradise: Another beauty of the Birds-of-Paradise family. Males have their tail replaced by twelve elongated wires they use to caress females during courtship. They use the same perches year by year, so with a bit of luck we can witness this unforgettable show. 
Magnificent Rifelbird: Large black member of the Birds-of-Paradise family. Males show their bright metallic blue chest feathers during courtship. We have got a good chance of seeing this beauty in reserved places in the forest.
Black Lory: Peculiar all-black member of the Parrot family. They visit the fruiting trees surroundiung the village and that makes it relatievly easy to see this restricted range species.
Specialities
Other special bird species are: King Bird-of-Paradise (forest, fairly common), Red-breasted Paradise-Kingfisher (forest, common), Yellow-billed Kingfisher (forest, fairly common but shy),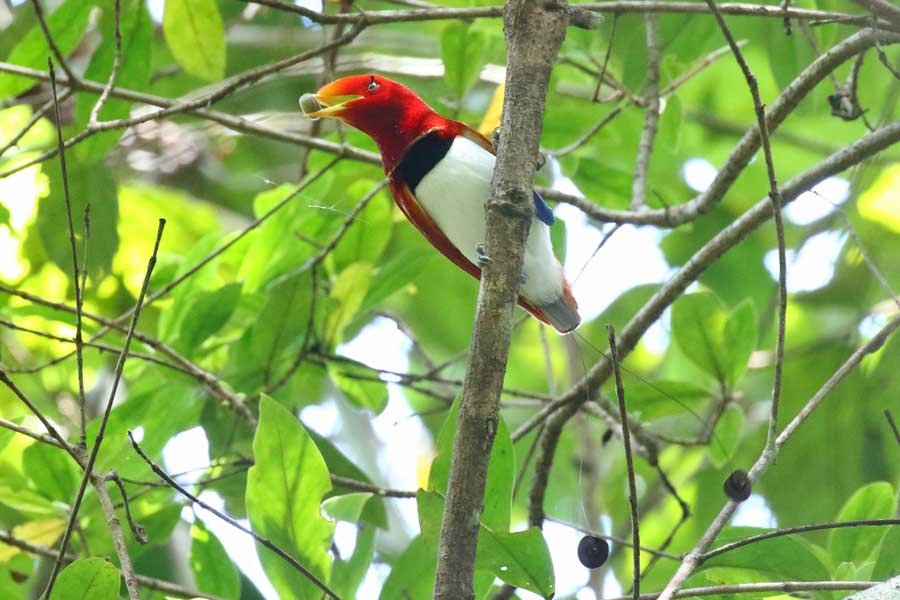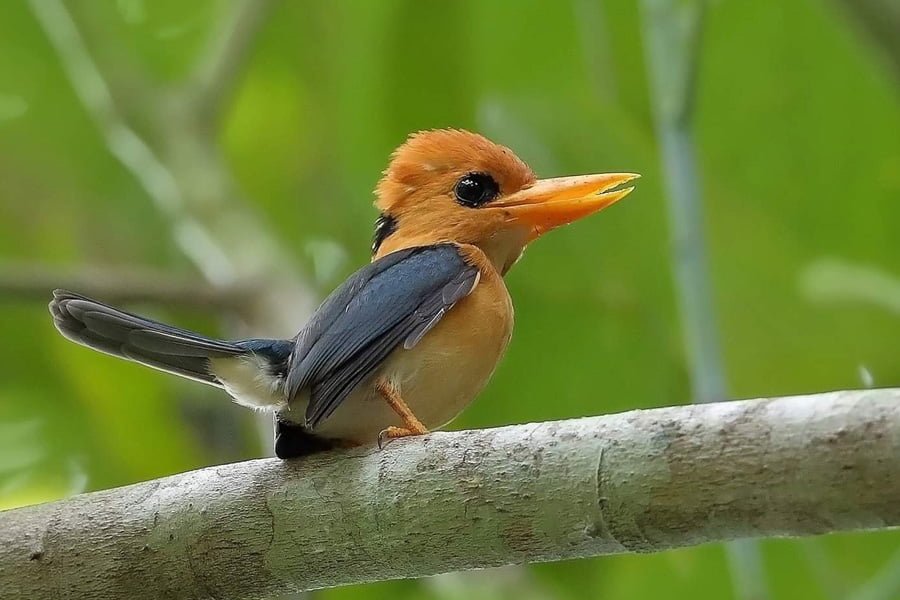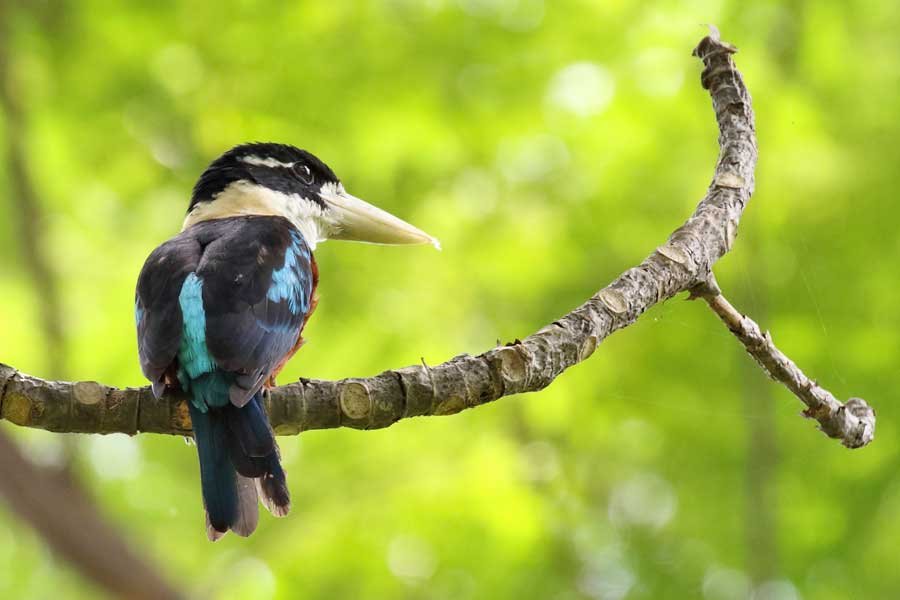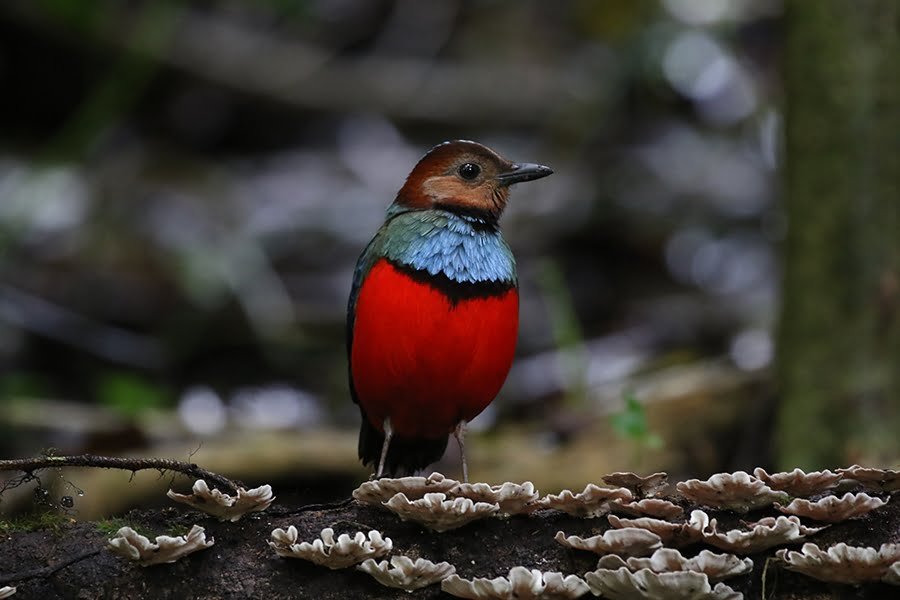 More nature
Many marsupial species are living in the 
Practical:
Minimum amount of days: 2 (1 night).
Advised amount of days: 4 (3 nights).
Maximum amount of days: 4 (the accommodation is very basic).
Price level: $… pp/pd.
Needed level of fitness: Average, you walk the whole day, but it's not steep here, very basic accommodation.
Logistics:
Nearest airport: Sorong, connections to many Indonesian cities.
Transport: From Sorong to Magulufuk with a private car. In Magulufuk everything by foot.
Accommodation:
Magalufuk Ecoturism Accommodation:
Very basic community-owned guesthouse with only two rooms.
Combinations and extensions:
Good destinations to combine with Malagufuk: Sorong and Waigeo.
Typical itinerary:
| | | |
| --- | --- | --- |
| Day | Activity | Remarks |
| 1 | Transport Sorong to car park, walk to village while birding | |
| 2 | Birding in forest | Early morning and late afternoon (lunch break) |
| 3 | Birding in forest | Early morning and late afternoon (lunch break) |
| 4 | Birding in morning, at 13.00 back to Sorong. | |