Sulawesi Trip August 2023
General
Sulawesi is an Indonesian island that has been geologically isolated for a long time and boasts with endemic species of animals and plants. It's situated near the equator with a tropical habitat that guarantees a huge biodiversity in all its incredible forms. This trip will focus on every aspect of nature and we will limit the amount of transportations to fully enjoy everything that's waiting to be discovered. If you like to be outside, want to be connected to the richness of nature and get excited about unique species of endemic birds like hornbills, kingfishers and megapodes, this trip is the one for you.
Destinations
– Manado: Comfortable start and end of the trip with a visit to gardens and nearby nature that's relatively open and suitable for finding some nice more common endemic species.
– Dumago-Bone: Beautiful National Park with vast forests. We take two different entrances to explore the edges of this forest, at Tambun for the deep forest and Muara Pusian for the Maleo breeding grounds.
– Kotabomagu: A nice town with comfortable accommodation that's perfectly situated to visit Dumago-Bone and Gunung Ambang, with very nice rice fields close to the hotel that are full of birds (Java Sparrow), dragonflies, and butterflies.
– Gunung Ambang: Highland forest to see special species that are absent in the lowlands (like Malia) and to enjoy the trail that gradually climbs the mountain.
– Gunung Mahawu: Another highland forest on the crater of a volcano. One of the most reliable places to see Scaly-breasted Kingfisher and Sulawesi Pitta.
– Tangkoko: Very nice and easy to visit lowland tropical forest with lots of endemic Kingfishers and also special endemic mammals and marsupials. With a comfortable stay on the edge of the park its the perfect place to dive into nature without too much effort.
Unique
–  almost 10 endemic species of Kingfishers,
– Maleo (Megapode using vulcanic activity to brood his eggs),
– more then 100 endemic bird species in total,
– several endemic species of mammals and marsupials,
– spectacular endemic species of Hornbills and Rollers..
Flavors
This trip has the Naturalist flavor, which means that we take time for all biodiversity and we really want to connect with nature. We stay in comfortable accommodations and spend as much time outside in nature as possible. Sometimes we'll take an extra effort to see a special endemic bird (like Pitta or Kingfisher), but most of the times we are relaxed enjoying the beautiful nature.
Characteristics
– lots of colorful and spectacular birds,
– special insights in evolution and the work of Alfred Wallace,
– special and friendly culture,
– lots of variety in habitats with forests, wetlands and mangroves,
– focus on northeastern part of the island, less time in a car, no internal flights.
Be aware
– in the forest bird watching can be challenging (but we look at everything, so there is always something to get excited about),
– in the tropics the rains never stop completely and trails can be muddy.

Price
US$ 1.965 per person, full board, based on twin-share room, all transports, international flights not included.

Booking and Information
– contact information …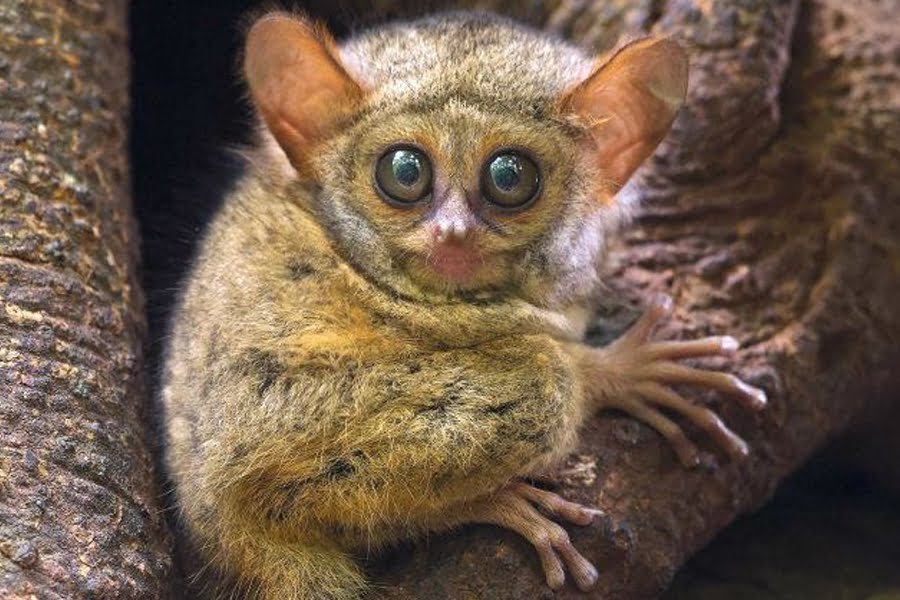 Itinerary
| | | | |
| --- | --- | --- | --- |
| Date | Activity | Accommodation | Remarks |
| 6-8-2023 | Arrival Manado | Grand Luley Manado | Airport to hotel 23km, 45min. |
| 7-8-2023 | Quite day, nature in Mount Tumpa, hotel garden and mangroves | Grand Luley Manado | |
| 8-8-2023 | To Koto mobagu | Sutanraja Hotel | 193km, 5 hours |
| 9-8-2023 | Bird watching at Muara Maleo site | Sutanraja Hotel | one hour drive from hotel |
| 10-8-2023 | Nature in Tambun | Sutanraja Hotel | 1.5 hour drive from hotel |
| 11-8-2023 | Nature in Gunung Ambang | Sutanraja Hotel | 45 minutes drive from hotel |
| 12-8-2023 | To Tomohon around lunchtime, birding in morning and afternoon | Grand Master Tomohon | 160km, 4 hours |
| 13-8-2023 | Nature in Gunung Mahawu | Grand Master Tomohon | 20 minutes drive from hotel |
| 14-8-2023 | Quite day, lunch Lake Tondano | Grand Master Tomohon | 30 minutes drive from hotel |
| 15-8-2023 | To  Tangkoko | Tangkoko Hill Cottage | 75km, 2 hours |
| 16-8-2023 | Nature in Tangkoko | Tangkoko Hill Cottage | |
| 17-8-2023 | Mangroves by boat | Tangkoko Hill Cottage | |
| 18-8-2023 | Nature in Tangkoko | Tangkoko Hill Cottage | |
| 19-8-2023 | Morning birding in Tangkoko, late afternoon back to Manado | Novotel Manado Golf resort | 56km, 1.5 hours |
| 20-8-2023 | End of program | | |