Waigeo Birding - Papua
by Sultan Birding Tours Indonesia
Waigeo Birding Tours
Arfak Birding Tours
Nimbokrang Birding Tours
Biak Birding Tours
Malagufuk Birding Tours
Sorong Birding Tours
Baliem Valley Birding Tours
Numfour Birding Tours
Kofiau Birding Tours
Tambraw Birding Tours
Contact Sultan Birding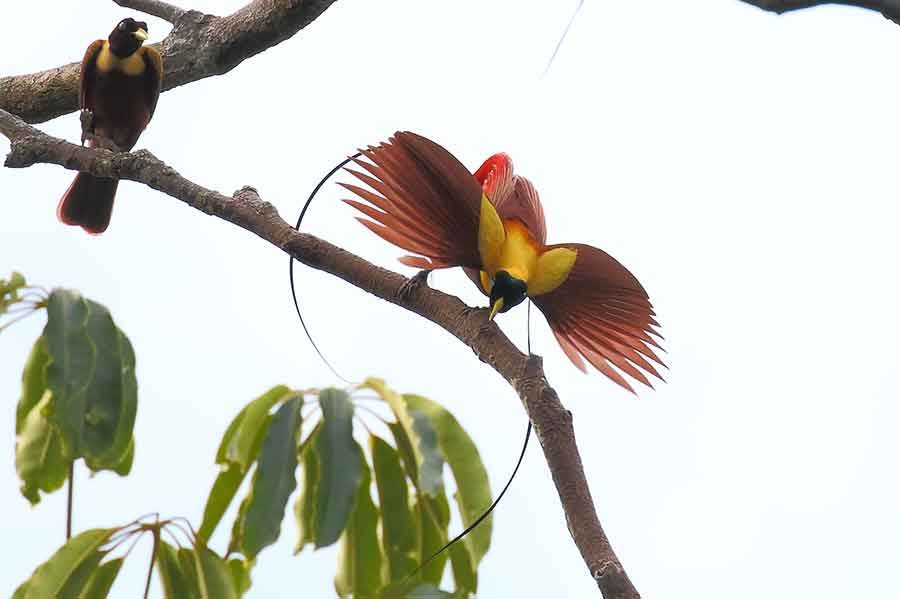 Waigeo birding WEST PAPUA
Guarantee Departure
Tours Price
US$ …. per person sharing based on 2 – 4 participants
Single Supplement US$ 469
Travel Time: 6 days and 5 nights
Tour Start/Finish: Sorong, West Papua
Includes Best Hotel in Sorong, Beach Resort in Waigeo
Departure Date: ON REQUEST
April 2021
May 2021
June 2021
July 2021
August 2021
September 2021
October 2021
Price per person:
01 pax USD
02 – 04 pax USD
05 – 07 pax USD
08 – 10 Pax USD
Single room supplement USD 469
Make a booking
Minimum 2 persons in a twin sharing room.
We organized custom birding tours for individuals and private small groups to suit their own personal taste, whether it be birds, mammals, and other wildlife.
Tour Packages Included
Accommodation based on twin sharing room, Meals breakfast, lunch, dinner, mineral water, All land transportation, Private Car, express boat ticket Sorong-Waigeo-Sorong, Park entrance fee, Local landowner fee, Bird's hide fee, Bird's location fee, Local guide fee, English speaking bird guide fee
Not include in the packages
Tips for optional luggage porters in city hotels; camera/luggage porters in the jungle, snacks; additional drinks apart from those included; alcoholic beverages; visa fees (payable on arrival in Indonesia); departure tax when leaving Indonesia; travel insurance; excursions not included in the tour itinerary; extras in hotels such as laundry service, minibar, room service, telephone calls, tips to drivers, local guides, and lodge staff; and personal items; medical fees; other items or services not specifically mentioned as being included.
Payment Term and Condition
We require a minimum of 50% deposit payment to confirm your booking, we cannot guarantee your booking until this has been received. Bookings will be held for 7 days to allow the client time to send a deposit payment. We reserve the right to release the booking if the deposit is not received within 7 days of the booking being made. Changes of dates to bookings after the deposit has been made can be done but will be subject to availability.
Cancelation
Deposit payment No Refund, No show – full payment charge.
Full Payment
The full payment will be required at least 30 days prior to your date of arrival. The invoice amount has to be paid in full, net of all transfer costs and bank charges.
Day 01. Sorong arrival
Upon arrival in Sorong, we will transfer to the hotel for an overnight stay. Afternoon birding around mangroves near Sorong, where we will look for Blue-black Kingfisher, Little Kingfisher, Barred Rail, Collared Imperial Pigeon, Orange-fronted Fruit Dove, Moustached Treeswift, and Orange-breasted Fig-Parrot.
Day 02. Sorong to Waigeo
Early morning star, we will go birding in some forest near Sorong. There are many incredible birds possible, include Red-breasted Paradise Kingfisher, Yellow-billed Kingfisher, Palm Cockatoo, Magnificent Riflebird, King Bird-of-Paradise, Blue-black Kingfisher, Red-billed Brushturkey, Black Lory, and Long-tailed Honey Buzzard. After lunch, we will travel by express boat from Sorong to Waigeo. On arrival at Waigeo Island, we will check into our beach resort.
Days 03-04. Birding on Waigeo Island
During our time on Waigeo, we also hope to encounter the endemics, such as Wilson's Bird-of-paradise with its bright, cerulean-blue, bare crown crisscrossed by fine black lines considered by many as the best-looking bird on the planet, the crimson-plumed Red Bird-of-paradise, and others, Hook-billed Kingfisher, Common Paradise Kingfisher, Papuan Pitta, Hooded Pitta, Blyth's Hornbill, New Guinea Friarbird, Southern Variable, and Raja Ampat Pitohuis, Hooded and Black Butcherbirds, Marbled and Papuan Frogmouths, Papuan Boobook, Dusky Megapode, Pygmy and Gurney's Eagles, Red-necked Crake, New Guinea Bronzewing, Moustached Treeswift, Moluccan King Parrot, Brown-headed Crow, Western Crowned, Pheasant Pigeon, Palm Cockatoo, and Great-billed Parrot and Glossy-mantled Manucode. In one afternoon in Waigeo we will take a boat into Kabui Bay to look for Great-billed Heron, Raja Shelduck, White-bibbed Fruit Dove, and Moluccan Starling, Great-billed Parrots, Spice Imperial Pigeon, Beach Kingfisher, Violet-necked Lory, Island Monarch.
Day 05. Birding on Waigeo and travel back to Sorong
Morning birding along the road on Waigeo, where we will search for more of the species. after lunch, we will travel back to Sorong by express boat.
Day 06. Departure
Free program and departure from Sorong for the next destination.
Today's Raja Ampat Islands or "four kings" in Indonesian comprise Misool, Salawati, and the faunally similar Batanta and Waigeo, plus the smaller Gag, Gebe, and Kofiau islands, all west of the Bird's Head. The first four are land-bridge islands. Interesting endemics include the Waigeo Brushturkey, Kofiau Monarch and Kofioau Paradise-Kingfisher, and Red and Wilson's Birds of Paradise. Affinities of some birds are with the Moluccas. A birding mecca that is a must-see for adventurous naturalists.
Waigeo Birding Tour, Raja Ampat Islands
Sultan Birding the first local birding tour operator in West Papua who most involved employee local people throught birding industry and has impact for local benefit on Waigeo in Raja Ampat Islands West Papua. Sultan Birding company has a strong nature conservation ethic and provides environmental education and benefits to local communities in Waigeo Raja Ampat Islands.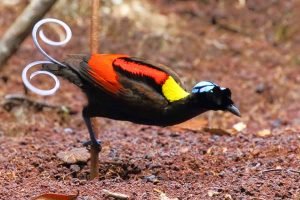 Sultan Birding offer you to arrange your Waigeo birding trip  in Waisai, Raja Ampat Islands. Please read these conditions carefully, they incorporate the basis upon which bookings are accepted by sultan-birding.com
Avoid Double Spend & Get More to Save, Let Sultan Birding plan your birding trip to Waigeo in Raja Ampat island and you will always get the lowest quotation from us as you come direct to the first hand birding tour operator, and we quote your trip in general not sector per sector and avoid a day to wait, as the Sultan Birding will immediately process every request "FIRST COME – FIRST SERVE". You can compare our service with all those in our industry level. Sultan Birding the first local birding tour operator in West Papua who most involved employee local people throught birding industry and has impact for local benefit in Waigeo Raja Ampat Islands.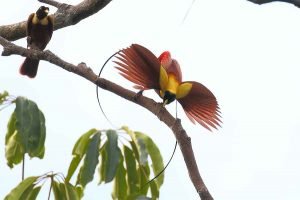 Find the Way to Minimize Your Time and Cost, Holiday Makers, Travelers & Interneter confused with too many unreliable birding tours offer on the internet. Some service providers listing un-inspected birding tours, birding package and services available without knowing it in details, so it rises large numbers of questions and getting very limit accurate information. But we guarantee you a personalized assistance and accurate information from birding expert. Anytime we response your inquiry we always mention name of our staff in-charge to take care of you.
Land Your Step – See Someone Have Got your Name, upon your arrival at airport gate in Sorong, there will be our team call your name stands right in the gate in a uniform dressed. She or he will call your name. We understand how you feel to hear someone call your name in the area where you have never been before or from whom you have never seen before.
Customer Service, We know how important every point of our client's need, this is why our English Speaking customer service is always stand by to wait the clients at +62 812 4404 882 at any time in every day to help emergency and last minutes request.