Nimbokrang Birding - Papua
by Sultan Birding Tours Indonesia
Nimbokrang Birding Tours 5 days / 4 nights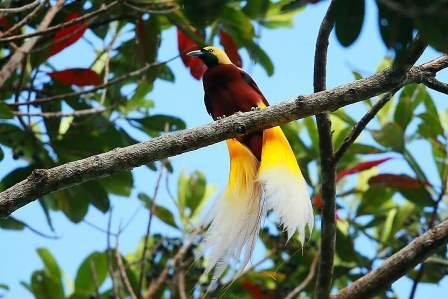 NIMBOKRANG BIRDING 5 DAYS / 4 NIGHTS
Sultan Birding Price
Price starting from US$ 0000/person (Min. 6 persons)
Includes 3 nights accommodation in Nimbokrang, 1-night accommodation in Sentani, Daily Meals, Private car during the trip, Mineral water + Snacks, Park entrance fee, Landowner fee, Birding Location fee, Local ranger fee, and Bird Guide fee
Birding in Nimbokrang
Nimbokrang is a transmigration settlement 2 hours drive from Jayapura into West Sentani. It is a good base for exploring the bird-rich lowland alluvial forest at the base of the Cyclops Mountains. The forest around Nimbokrang is being cleared for agriculture, huge areas remain intact and the roads and side paths provide access into the forest depths.  Nimbokrang is a home for some of the birds-of-paradise species like King Bird of Paradise, Lesser Bird of Paradise, and Twelve-wired Bird of Paradise. We will try also to find kingfishers here such as Yellow-billed Kingfisher, Rufous-bellied Kookaburra, Hook-billed Kingfisher, and Shovel-billed Kingfisher. Other species like shining Flycatcher, Greater and Lesser Black Coucals, Salvadori's Fig Parrot, Pale-billed Sicklebill, Victoria Crowned Pigeon, Rainbow Bee-eater, Rainbow Lorikeet, Red-flanked Lorikeet, Red-cheeked and Eclectus Parrots, Brown and Black-capped Lories, Sulphur-crested Cockatoos, Buff-faced Pygmy Parrots and also Papuan Hornbill enrich the diversity of bird species in Nimbokrang.
King Bird of Paradise
Inhabits in lowland and hill forest to 300 m, locally to 1150 m, also secondary forest and forest edge. Male size from 16 cm to 31 cm with tail feathers. Female 17 cm. Endemic to New Guinea and Aru Island. Keeps mainly to the upper and middle stages, and fond of vine tangles. Usually seen singly, sometimes loose flocks up to ten birds at fruiting trees, males in auditory contact at displays trees.
Lesser Bird of Paradise
Endemic to New Guinea. Inhabits in lowland and hill rainforest, swamp-forest, second growth, disturbed areas, and montane Casuarinagroves at up to 1550 m. Size 32 – 33 cm (excluding tail wires). Keeps to middle and upper stages. Usually seen singly or in loose flocks at fruiting trees. Leks may have five to six adult males and half a dozen female-plumaged birds.
Twelve-wired Bird of Paradise
Endemic to New Guinea. Inhabits in swamp-forest and riparian forest with sago palms and Pandanus, also adjacent rainforest, in lowlands to 100 m. very much a lowland wet-forest specialist, wary but not particularly shy. Size 32 – 34 cm. Keeps to middle stages canopy. Male displays from barely exposed palm or vertical dead-tree tops. Usually seen singly. Displaying males will attract several female-plumaged birds and they join mixed feeding flocks.
DETAILS OF NIMBOKRANG BIRDING TRIP 5 DAYS 4 NIGHTS
Location: Nimbokrang, Jayapura
Availability: Set Departure
Tour Type: Multi-Day Tour
Tour Focus: Birds
Group Size: Maximum 6 Pax
Duration: 05 Days / 04 Nights
Best Time: Throughout The Year
Pace: Challenging
Arrival In: Sentani airport, Jayapura of Indonesia
Depart From: Sentani airport,  Jayapura of Indonesia
What is included?
English Speaking Bird Guide
Bottled Water Throughout the Trip
Snacks Throughout the Trip
Meals (breakfast, lunch, and dinner)
All Lodging (Twin-Share room)
Entrances to Parks and Reserves
Local guides at many of the sites visited.
Car Transport
What is not included?
Insurance
Alcoholic Beverages
Airfare to Indonesia ( Jakarta or Bali )
Internal Airfare: Jakarta – Sentani and Sentani Jakarta
Laundry
Tips
All personal expenses that are not mentioned on the items above.
Any kind of expenditures incurred due to flight cancellation/delays or due to other causes beyond our control.
Payment Term and Condition
We require a minimum of 50% deposit payment to confirm your booking, we cannot guarantee your booking until this has been received. Bookings will be held for 7 days to allow the client time to send a deposit payment. We reserve the right to release the booking if the deposit is not received within 7 days of the booking being made. Changes of dates to bookings after the deposit has been made can be done but will be subject to availability.
Cancelation: Deposit payment No Refund, No show – full payment charge.
Full Payment, The full payment will be required at least 30 days prior to your date of arrival. The invoice amount has to be paid in full, net of all transfer costs and bank charges.
TYPE OF LAND TRANSPORTATION & ROAD
We will use a car. The road is some part in good condition and some part in bad condition. 
BIRD GUIDE
This trip will be provided with an English speaking bird guide during the whole trip and a local guide (who owns/guard the land) for each place in Sulawesi
INFO TRAVEL REQUIREMENTS
A valid passport is required; the passport must be valid for at least six months past your intended stay. Visas on arrival in Indonesia can be obtained for tourists from the US, Canada, UK, Australia, New Zealand, South Africa, and EU countries for stays of under 30 days. There is a fee for this, payable in cash (in US Dollars). Travel requirements are subject to change; we recommend double-checking entry requirements six weeks prior to the tour or ask our office staff for help.
WHAT TO BRING?
Waterproof binoculars of about 8-power are best for maximum light-gathering in the shades of the forest.
A tripod-mounted spotting scope (telescope) is valuable in open habitats along roadsides, especially for birds in the canopy.
Loose-fitting, lightweight clothing and a hat with some sort of visor to shield the eyes from sun or rain.
It is often very cool at dawn but hot at midday, wearing layers that can be easily removed.
Loose long pants and lightweight, good-quality walking boots are often the most comfortable combination. Conditions in the mountains are much cooler, so prepare to keep warm.
Insect repellent is required in some localities.
A lightweight poncho or rain jacket. It is sometimes useful to carry a larger umbrella.
LIABILITY
Sultan Birding Tours Indonesia act only as agents for the passenger in regard to travel, whether by railroad, motorcar, motor coach, boat, or airplane, and assume no liability for injury, damage, loss, accident, delay, or irregularity which may be occasioned either by reason of defect in any vehicle or for any reason whatsoever or through the acts or default of any company or person engaged in conveying the passenger or in carrying out the arrangements of the tour. Sultan Birding Tours Indonesia can accept no responsibility for losses or additional expenses due to delay or changes in air or other services, sickness, weather, strike, war, quarantine, or other causes. All such losses or expenses will have to be borne by the passenger, as tour rates provide for arrangements only for the time stated. Baggage is at the owner's risk entirely. The airlines concerned and their agents and affiliates are not to be held responsible for any act, omission, or event during the time passengers are not on board their aircraft.
Nimbokrang Birding Itinerary
Day 1: Arrival in Sentani airport – Nimbokrang
Day 2, Day 3, Nimbokrang birding, Twelve-wired bird of paradise, Lesser Bird of Paradise, and The King bird of paradise.
Day 4: In the morning birding around the park then after lunch drives back to Sentani for an overnight stay.
Day 5: Free program till the time transfer to the airport for your next destination. end of the trip
Nimbokrang Birding
Sultan Birding is the first local birding tour operator in West Papua who most involved employees, local people, through the Nimbokrang birding industry and has an impact on the local benefit on Nimbokrang lowland in Papua. Sultan Birding company has a strong nature conservation ethic and provides environmental education and benefits to local communities in Nimbokrang Jayapura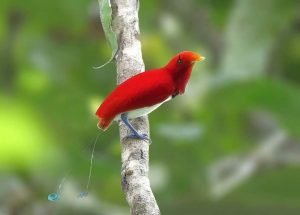 Sultan Birding Tours offer you the birding to Nimbokrang Papua and link to all parts of West Papua of Indonesia. Kindly please let us know how many days you plan to visit Nimbokrang and we will try our best to make the program that suits with your expectations. We run the trip from four days trip to seven days trip but it can be short or longer depends on your time. Please read these conditions carefully, they incorporate the basis upon which bookings are accepted by sultan-birding.com
Get More to Save and Avoid Double Spend, Let Sultan Birding plan your trip to the lowland of Nimbokrang Birding in Jayapura Papua. You will always get the lowest quotation from us as you come directly to the first-hand local birding tour operator, and we quote your trip in general not sector per sector and avoid a day to wait, as the Sultan Birding will immediately process every request FIRST COME – FIRST SERVE. You can compare our service with all those in our industry level. Sultan Birding the first local birding tour operator in West Papua who most involved employee local people throughout travel industry and has an impact for local benefit in Nimbokrang
Customer Service, We know how important every point of our client's need, this is why our English Speaking customer service is standing by at WhatsApp number +62 812 4404 882 at any time in every day to help emergency and last minutes request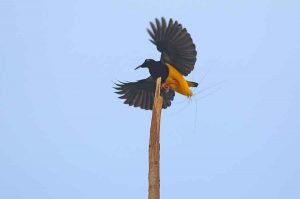 Find the Way to Minimize Your Time and Cost, Holiday Makers, Travelers & Interneter confused with too many unreliable birding tours offer on the internet. Some service providers listing un-inspected birding tours, birding package and services available without knowing it in detail, so it rises large numbers of questions and getting very limit accurate information. But we guarantee you or your client's personalized assistance and accurate information from the local birding expert. Anytime we respond to your inquiry we always mention the name of our staff in-charge to take care of you.
Please come and join us Birding in Nimbokrang, Birdwatching Nimbokrang, Nimbokrang Birding…..
Nimbokrang Lodge by Sultan Birding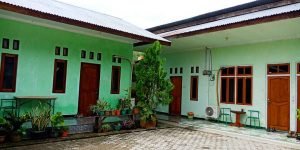 In 2016, I visited Nimbokrang to survey the location of the birds of paradise after in Raja Ampat. At first, there was no guesthouse or lodge in Nimbokrang like in Arfak. The first time I came, I was staying at a local restaurant that was willing to give me a room to stay. after observing and also seeing the situation, at that moment I thought of inviting the owner of the restaurant to build several rooms since there was still an empty land behind his restaurant. In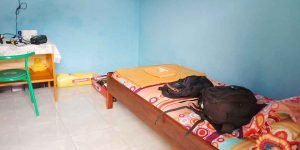 the end we agreed to work together to build a guesthouse on his land. I invested all equipment in the guesthouse starting from the bed, Air condition and hot water shower.  Until now, the guesthouse that we built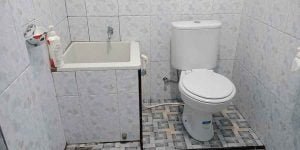 is used to welcome Sultan Birding guests. we are very happy to be able to help local people by giving them a way to increase their economic income. This also makes the facilities we provide to our guests in accordance with the standards we have set, Sultan Birding is providing a comfortable place to stay while birding in Nimbokrang Jayapura Papua. the meals are also very good here cook by the local from Java at the restaurant just nearby.