Malagufuk Birding
by Sultan Birding Tours Indonesia
Malagufuk Birding 5 days / 4 nights
Sultan Birding Price
Price starting from US$ 0000/person (Min. 2 people)
Includes Accommodation in Malagufuk for 4 nights, Daily Meals breakfast, lunch, and dinner, 4WD car transfer in/out, Daily park entrance fee, Daily Landowner fee, Local guide fee, Mineral Water and Bird Guide fee.
Malagufuk Birding
Indonesia's rainforests are home to 41 birds-of-paradise species, 37 of which can be found in the jungles of Papua. Papua is home to one-third of Indonesia's remaining rainforests but they are being chopped down at a rapid rate. Malagufuk located east of Sorong, drive around 1 hour and 30 minutes from Sorong to the Stop point of the village and then continue to walk around 3 hours to reach the village. Despite how long the journey to reach the village, it does not make Malagufuk lose his magnet to attract the attention of the birder around the world. Birds you can easily find in Malagufuk such as Northern Cassowary, Blyth's Hornbill, Red-breasted Paradise Kingfisher, Blue, and Black Kingfisher, Papuan Dwarf Kingfisher, Black Lory, Rusty Pitohui, Grey Whistler, and Bird of Paradise that you can see in Malagufuk such as King Bird of Paradise, Lesser Bird of Paradise, Twelve wired Bird of Paradise, and Magnificent Rifle Bird.
Malagufuk Birding Trip 5 days / 4 nights
Day 1: Sorong arrival – transfer to Malagufuk by 4WD car
Day 2, Day 3, and Day 4: Birding in Malagufuk and staying at the simple lodge in Malagufuk
Day 5: Morning birding and then transfer to Sorong Airport. end of the trip
Malagufuk Birding Package 5 days / 4 nights
Location: Malagufuk, Jayapura
Availability: Set Departure
Tour Type: Multi-Day Tour
Tour Focus: Birds
Group Size: Maximum 6 Pax
Duration: 05 Days / 04 Nights
Best Time: Throughout The Year
Pace: Challenging
Arrival In: Sorong airport, Papua Barat of Indonesia
Depart From: Sorong airport,  Papua Barat of Indonesia
What is included?
English Speaking Bird Guide
Mineral Water, Snacks
Meals (breakfast, lunch, and dinner)
Lodging in Malagufuk (Twin-Share room)
Entrances to Parks and Reserves
Local guides fee, Local ranger fee, Landowner fee, Birding Site fee
Car Transport
What is not included?
Insurance
Alcoholic Beverages
Airfare to Indonesia ( Jakarta or Bali )
Internal Airfare: Jakarta – Sorong, and Sorong – Jakarta
Laundry
Tips
All personal expenses that are not mentioned on the items above.
Any kind of expenditures incurred due to flight cancellation/delays or due to other causes beyond our control.
Payment Term and Condition
We require a minimum of 50% deposit payment to confirm your booking, we cannot guarantee your booking until this has been received. Bookings will be held for 7 days to allow the client time to send a deposit payment. We reserve the right to release the booking if the deposit is not received within 7 days of the booking being made. Changes of dates to bookings after the deposit has been made can be done but will be subject to availability.
Cancelation: Deposit payment No Refund, No show – full payment charge.
Full Payment, The full payment will be required at least 30 days prior to your date of arrival. The invoice amount has to be paid in full, net of all transfer costs and bank charges.
TYPE OF LAND TRANSPORTATION & ROAD
We will use a 4WD car. The road is some part in bad condition. 
BIRD GUIDE
This trip will be provided with an English speaking bird guide during the whole trip and a local guide (who owns/guard the land) for each place in Malagufuk
INFO TRAVEL REQUIREMENTS
A valid passport is required; the passport must be valid for at least six months past your intended stay. Visas on arrival in Indonesia can be obtained for tourists from the US, Canada, UK, Australia, New Zealand, South Africa, and EU countries for stays of under 30 days. There is a fee for this, payable in cash (in US Dollars). Travel requirements are subject to change; we recommend double-checking entry requirements six weeks prior to the tour or ask our office staff for help.
LIABILITY
Sultan Birding Tours Indonesia act only as agents for the passenger in regard to travel, whether by railroad, motorcar, motor coach, boat, or airplane, and assume no liability for injury, damage, loss, accident, delay, or irregularity which may be occasioned either by reason of defect in any vehicle or for any reason whatsoever or through the acts or default of any company or person engaged in conveying the passenger or in carrying out the arrangements of the tour. Sultan Birding Tours Indonesia can accept no responsibility for losses or additional expenses due to delay or changes in air or other services, sickness, weather, strike, war, quarantine, or other causes. All such losses or expenses will have to be borne by the passenger, as tour rates provide for arrangements only for the time stated. Baggage is at the owner's risk entirely. The airlines concerned and their agents and affiliates are not to be held responsible for any act, omission, or event during the time passengers are not on board their aircraft.
malagufuk birding tour
Enjoy the colorful birds of Malagufuk near Sorong in West Papua of Indonesia, taken during our Malagufuk Birding Tour by Sultan Birding Indonesia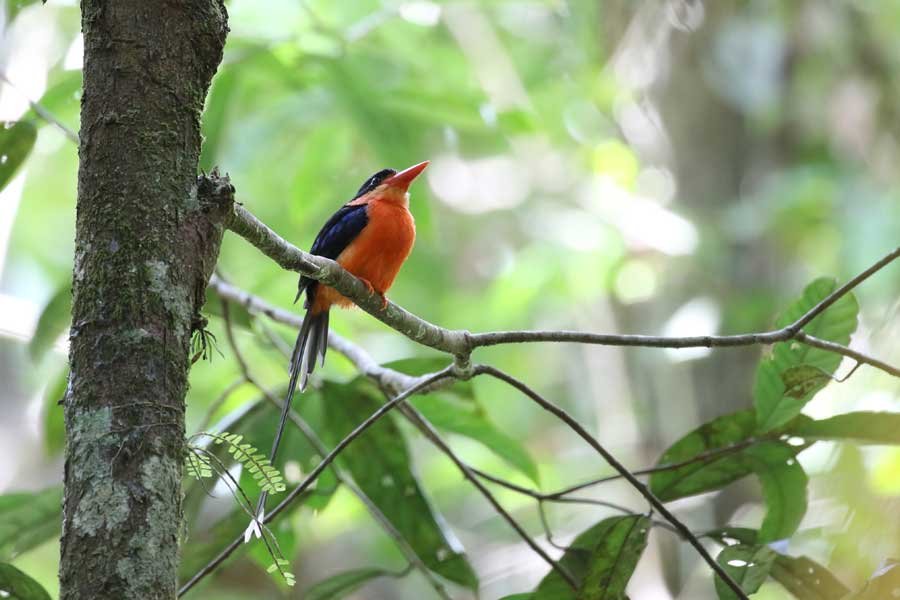 red-breasted paradise kingfisher
The red-breasted paradise kingfisher, taken from Malagufuk, photo by Monal / Sultan Birding
Wampoo fruit dove
Wampoo Fruit-Dove Ptilinopus magnificus, Malagufuk near Sorong, Photo by Monal at Sultan Birding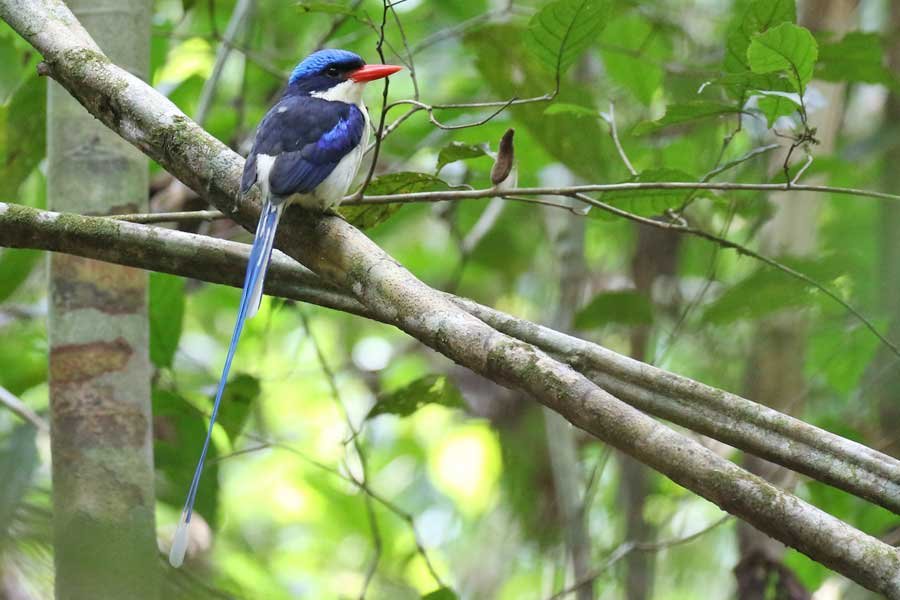 Common paradise kingfisher
Common Paradise Kingfisher, Malagufuk Village near Sorong, Photo by Monal / Sultan Birding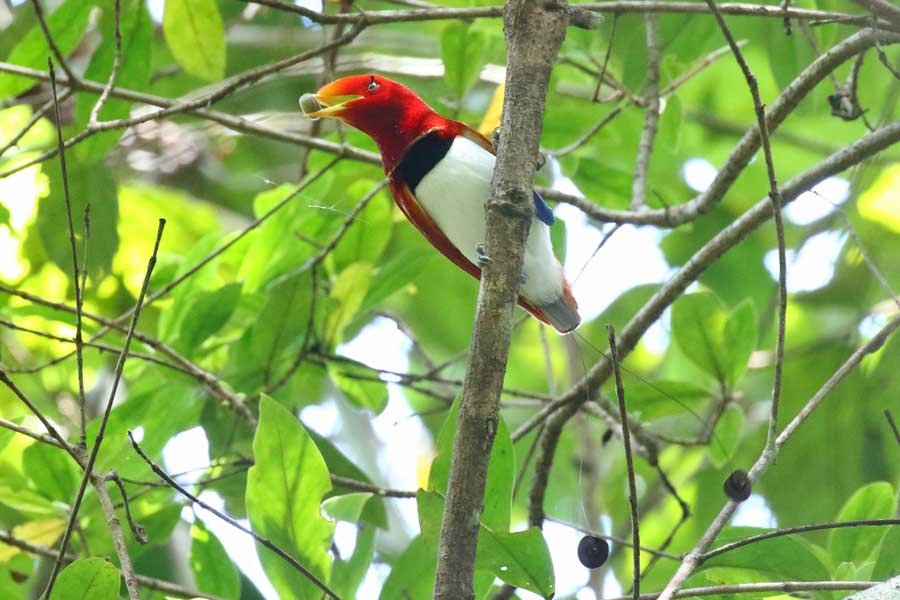 king bird of paradise
King bird of paradise, Malagufuk Village near Sorong, Photo by Monal / Sultan Birding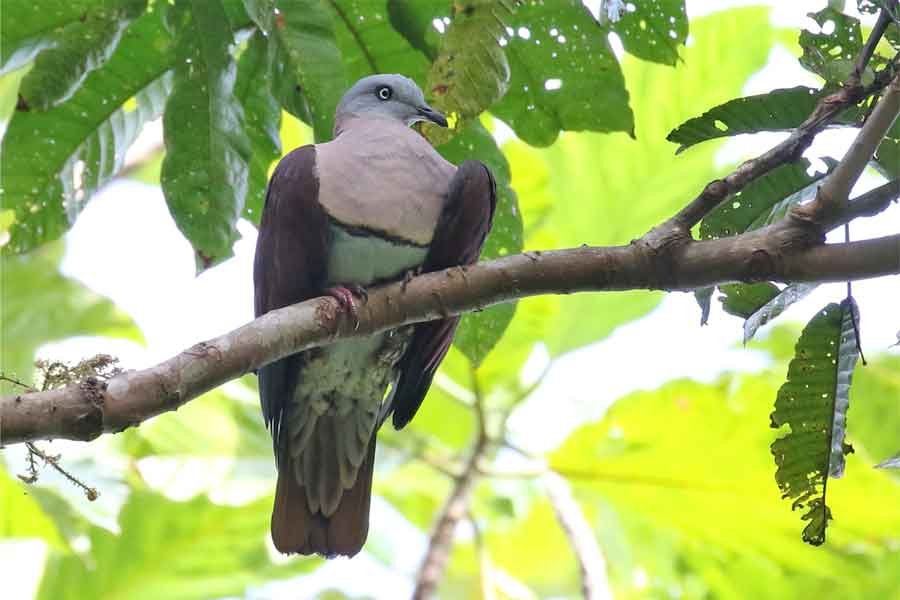 zoe's imperila pigeon
Zoe's Imperial Pigeon, Malagufuk Village near Sorong, Photo by Monal / Sultan Birding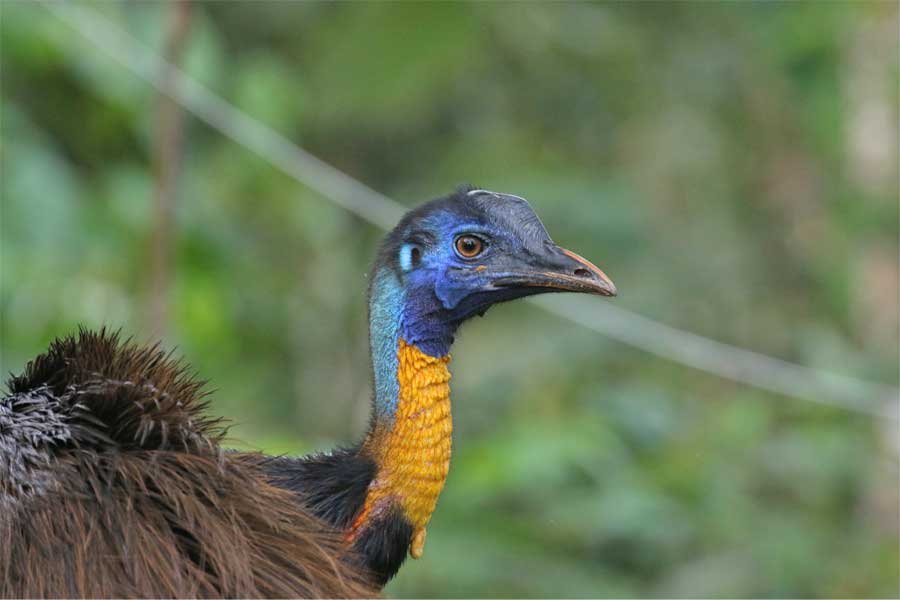 northern cassawary
The northern cassowary, This is special bird in Malagufuk village, Photo by monal / Sultan Birding
Blyth's hornbill
Blyth's Hornbill, Often welcome the visitor in Malagufuk Village, Photo by Monal / Sultan Birding
blue and black kingfisher
The blue and black Kingfisher, Malagufuk Village, Photo by Monal/Sultan Birding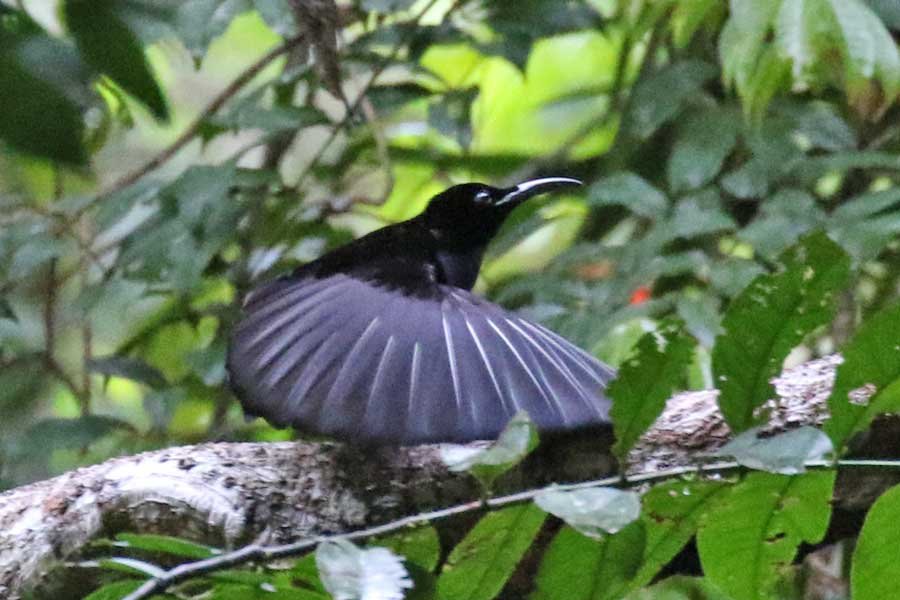 magnificent rifle bird
Magnificent Rifle Bird, Malagufuk Birding by Sultan Birding Tour, Photo by Monal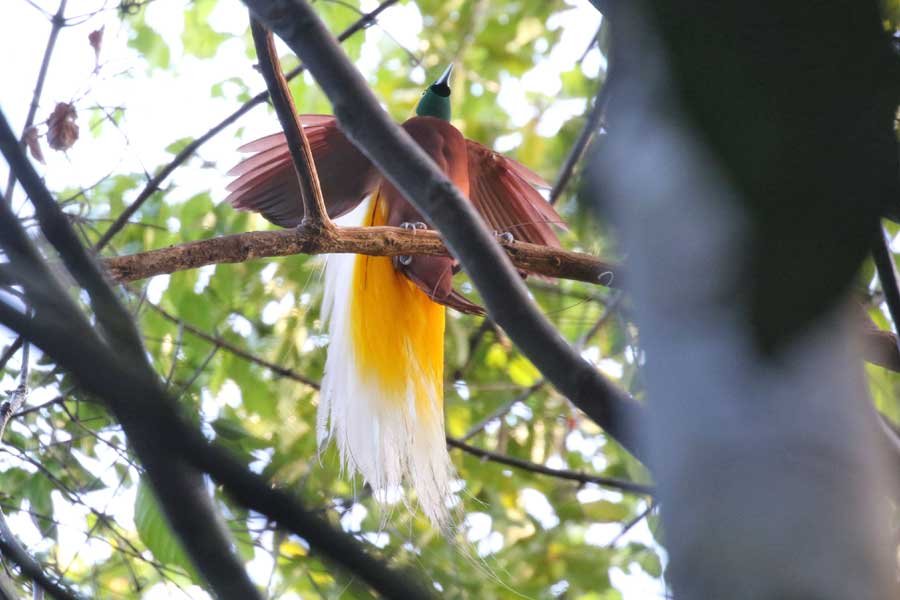 Lesser bird of paradise
Lesser Bird of Paradise, Malagufuk Birding by Sultan Birding, Photo by Monal
Malagufuk birds photography Tour
Malagufuk Birds Photography Tour by Sultan Birding, Photo by Monal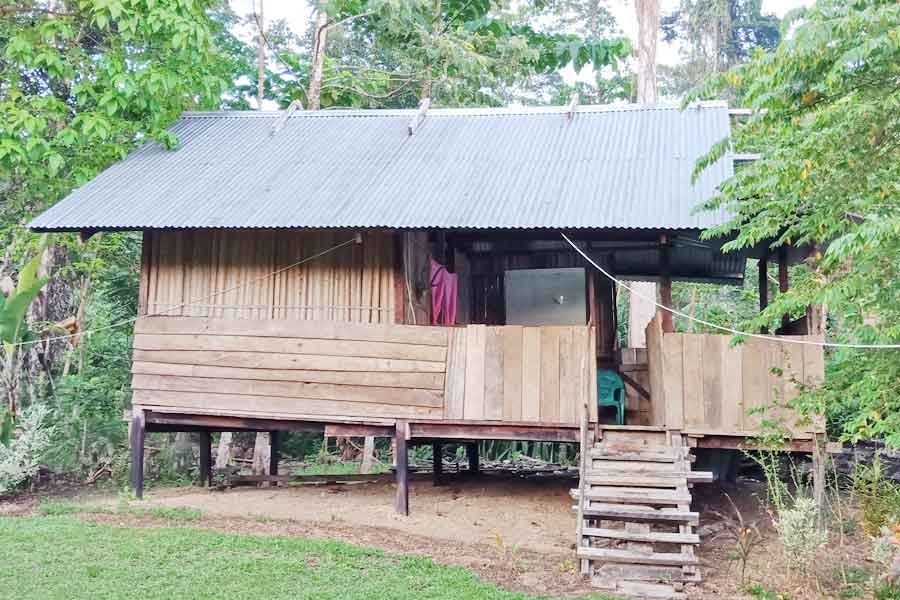 Malagufuk birding Tour
This is a picture of our hut to stay in Malagufuk Birding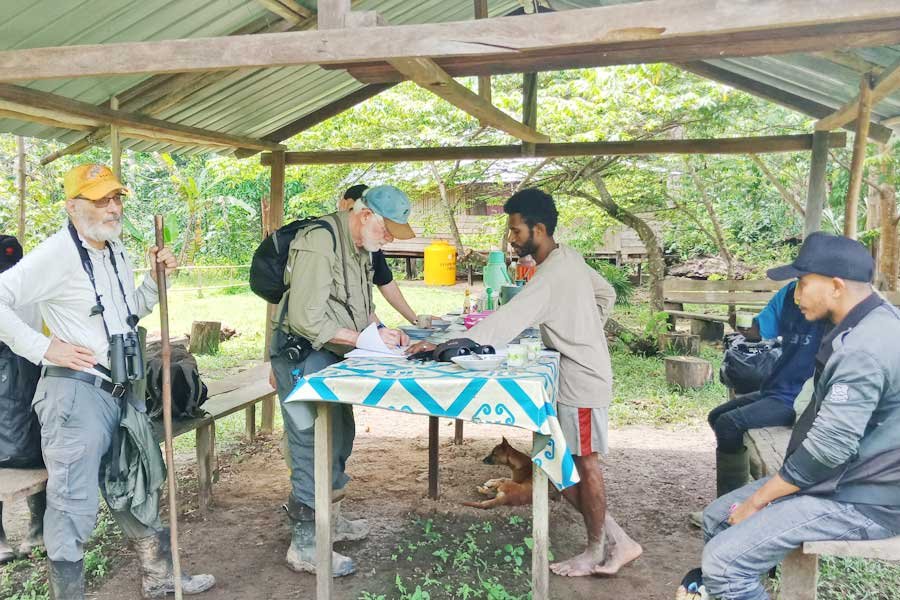 Malagufuk birding tour
in Malagufuk this is a simple hut to have daily meals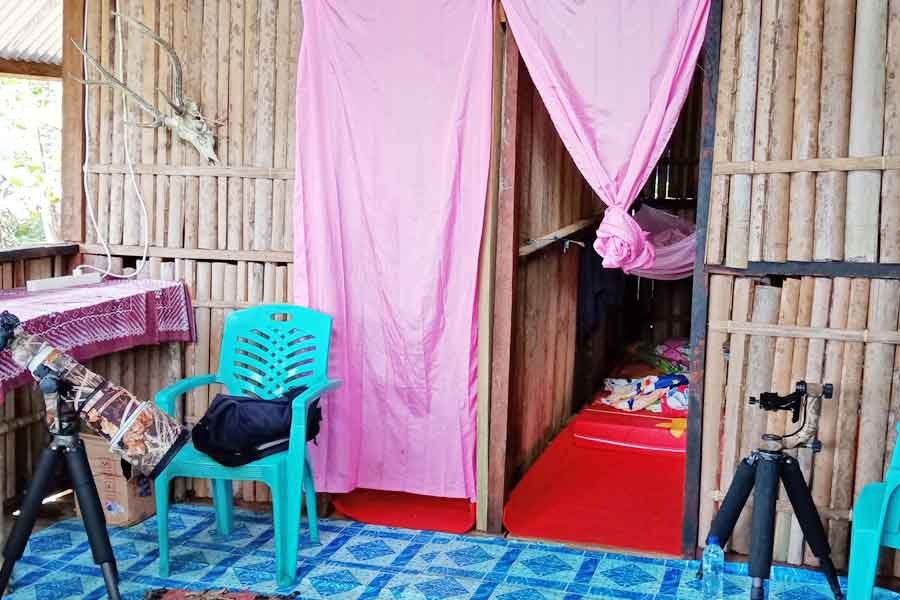 Malagufuk birding tour
Sleeping basic room in Malagufuk
Our Birds Photographer with the local of Malagufuk
Malagufuk Birding by Sultan Birding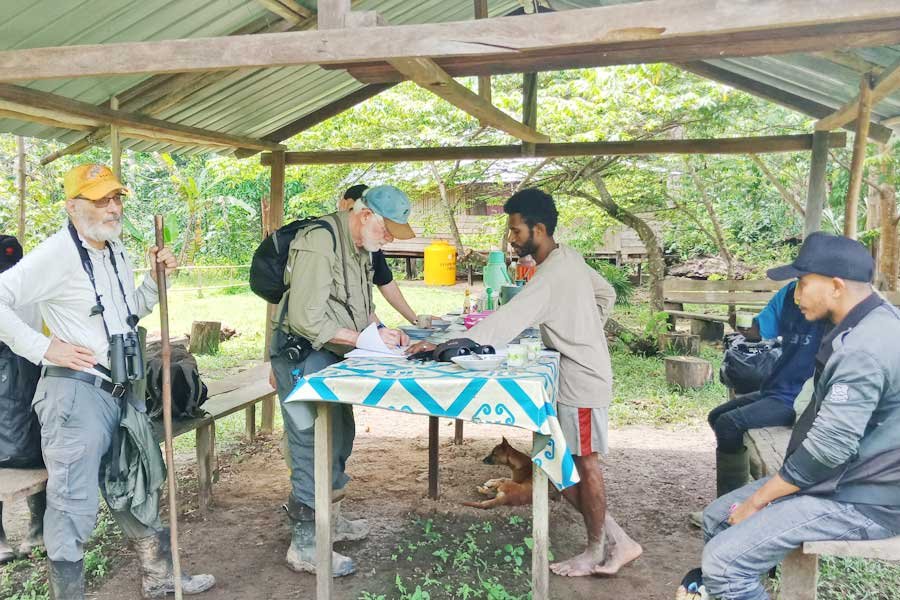 Malagufuk birdwatching
Malagufuk birdwatching, our birdwatcher clients from Australia Mr. Gimme, from USA Mr. Robert, and Mr. Brad at Malagufuk birding site.
Three of us—two from the US and one from Australia—recently took a two-week trip to West Papua and Papua. We were guided expertly by Monal, who not only knows the birds but shows great care for those on the tour. We visited three sites–lowland forest at Malagufuk, Malagufuk was reached after an hour of driving, then about 2 hours of walking through the wet forest, birding all along the way. The facilities there were simple but totally adequate and were located in the middle of excellent forest habitat—different habitat than we would see on the rest of the trip. Local guides were good, the food very good and the birds even better. Highlights included five birds-of-paradise displaying, a juvenile northern cassowary, black lory, and red-breasted paradise-kingfisher. Two of us had traveled with Monal two years earlier, so we knew already how well he operated his tours. Monal and his staff did an excellent job arranging the tour details and truly taking care of us as birding clients. We especially appreciated how well Monal integrated the local guides and drivers into the tours, treating them with respect, which added to the total experience for us. We look forward with great anticipation to the next tour we take with Monal and Sultan Birding Tours.
MALAGUFUK BIRDING, WEST PAPUA OF INDONESIA
Now it's time for those of you who really want to achieve your bird of paradise dream: visit West Papua of Indonesia, home of some of the most beautiful and bizarre birds of the world. the seldom visited lowland forests of Malagufuk! Malagufuk is a small community living in the Klasow valley and, in fact, a lowland forest where hunting has stopped, it's about 60 KM from Sorong. It's worth visiting it, Although the area shares several species with the well-known Nimbokrang region but a visit to this remote location to find lowland specialties.
Key species in Malagufuk lowland forest
New Guinea Bronzewing, Hook-billed kingfisher, Yellow-billed kingfisher, Blue-black Kingfisher, Magnificent Riflebird, Red-breasted Paradise Kingfisher, Black Lory, Papuan Nightjar,  the King bird-of-paradise, Lesser bird of paradise and Twelve-wired bird of paradise, Large Fig-Parrot, Northern Cassowary, Western Crowned-Pigeon, Blue Jewel-babbler, Thick-billed Ground-Pigeon, Green –naped Pheasant Pigeon.
We are the first local birding tour operator in West Papua who most involved employee local people throughout the birding industry and has an impact on the local benefit on Malagufuk Village in West Papua. Sultan Birding company has a strong nature conservation ethic and provides environmental education and benefits to local communities in Malagufuk. We are a local birding tour operator who has been arranging Sorong Malagufuk West Papua birding programs for birdwatchers and bird photographers from around the world to West Papua of Indonesia to watch and photograph bird-of-paradise. Our services are ranged from medium to high category in lodging and meals depending on your needs. We provide packages including all services from your arrival until your departure from Sorong and Malagufuk West Papua of Indonesia. We help you to set the ideal itinerary considering your main requirements as well as the birds you want to watch during your journey in West Papua. We also provide transportation and a knowledgeable birding guide who will take you to the specific birding spot. Let us know the interests of your birding journey to Malagufuk in West Papua, and we will be glad to advise and assist you in planning the itinerary that suits you better to fulfill your expectations.
For those of you who really want to visit Sorong and Malagufuk West Papua and really want to see your dream bird, Bird-of-Paradise, kindly please feel free to send us an email and we will help you to arrange your birding trip to Sorong and Malagufuk West Papua. We are specialized in Sorong and Malagufuk bird photography, Malagufuk birdwatching, Birding Sorong, Malagufuk birding.
Our birding in West Papua running from January to December with a destination to Waigeo island, Nimbokrang, Sorong, Malagufuk, Biak Numfour island. While birding in Arfak Mountains we run from mid-June to mid-November during the year.
Contact Sultan Birding for Waigeo Birding Tours, Arfak Birding Tours, Nimbokrang Birding Tours, Biak Birding Tours, Malagufuk Birding Tours, Sorong Birding Tours, Baliem Valley Birding Tours, Numfour Birding Tours, Kofiau Birding Tours, Tambraw Birding Tours, West Papua hot birding destination.