Sultan Bird Tour, Sulawesi, July 2015
by Fiona Hume
What a wonderful seven days birding in Sulawesi, thanks to Monal, Anes and Sukri.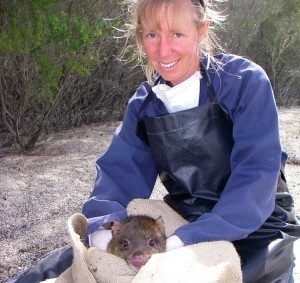 I was met at 11:30pm on the 5 July at Manado Airport after a long day of flights and delays and amongst the sea of faces shouting "Taxi, taxi, you want taxi?"…..there was Anes holding that magic piece of paper "Welcome Fiona". I was then greeted by Monal (Sultan Tours owner/manager/ head guide) with the best, warm and welcoming hand shake ever. I then met my guide for the week, Anes Pianaung, and my driver, Sukri Ismail.
After a few hours sleep we departed the next morning to Tomohon where we spent several hours birding in Gunung Mahawu; scaly breasted kingfisher, sulawesi myzomela, citrine flycatcher, flowerpeckers and sunbirds.. I was in bird heaven!
Our afternoon involved a long drive through villages, rice fields and mostly coconut plantations to Kotamobagu where we spent two nights. We saw the maleo at Tambun and were present for the release of two maleo chicks. What incredible little precocious birds, hatching fully feathered and able to fly off into the jungle. We spent the day at Tambun and Ranger Max was extremely helpful and passionate about his National Park and the bird life.
The next day we hiked in Gunung Ambang and the highlights were the purple bearded bee eater and the Sulawesi pygmy woodpecker. It was a wonderful few hours in the jungle. That afternoon we drove back through Monado to Tangkoko where we spent four nights at the Tangkoko Hill Cottages. The accommodation was fabulous. It was comfortable, the food was superb (the best food in Indonesia) and the owner, Franky, was very helpful.
There were so many highlights during my time in Tangkoko but the no 1. highlight for me was the red knobbed hornbill. One morning we heard that heavy wing beat as he flew in and then landed on the feeding perch next to the nest hollow where his partner was incubating. He regurgitated over 200 fruits, one by one. It was a joy to witness. I loved it so much, we returned a few days later. I waited for 2.5hrs, under that grand fig tree, and finally he flew in but this time he had only eight fruits to feed. He preened and rested afterwards before flying off in search of more food.
My guide Anes was fantastic and extremely knowledgeable. He was also very adaptable which I appreciate very much. I suggested, one morning, that I have a "bird free" afternoon. Anes initially looked rather shocked but understood that I was very keen to spend time following the macaques (Macca nigra) and to also spend time with the researchers. I had a wonderful two hours observing their behaviour as I followed these gorgeous creatures whilst they foraged in the jungle. Anes also took me to see the Tarsus one evening, and we also spotted cuscus on several occasions.
My seven days with Sultan Bird Tours was just brilliant and I would recommend it to anyone. Thank you so much to Monal, Anes and Sukri.
Fiona Hume, Tasmania