Biak Birding - Papua
by Sultan Birding Tours Indonesia
Waigeo Birding Tours
Arfak Birding Tours
Nimbokrang Birding Tours
Biak Birding Tours
Malagufuk Birding Tours
Sorong Birding Tours
Baliem Valley Birding Tours
Numfour Birding Tours
Kofiau Birding Tours
Tambraw Birding Tours
Contact Sultan Birding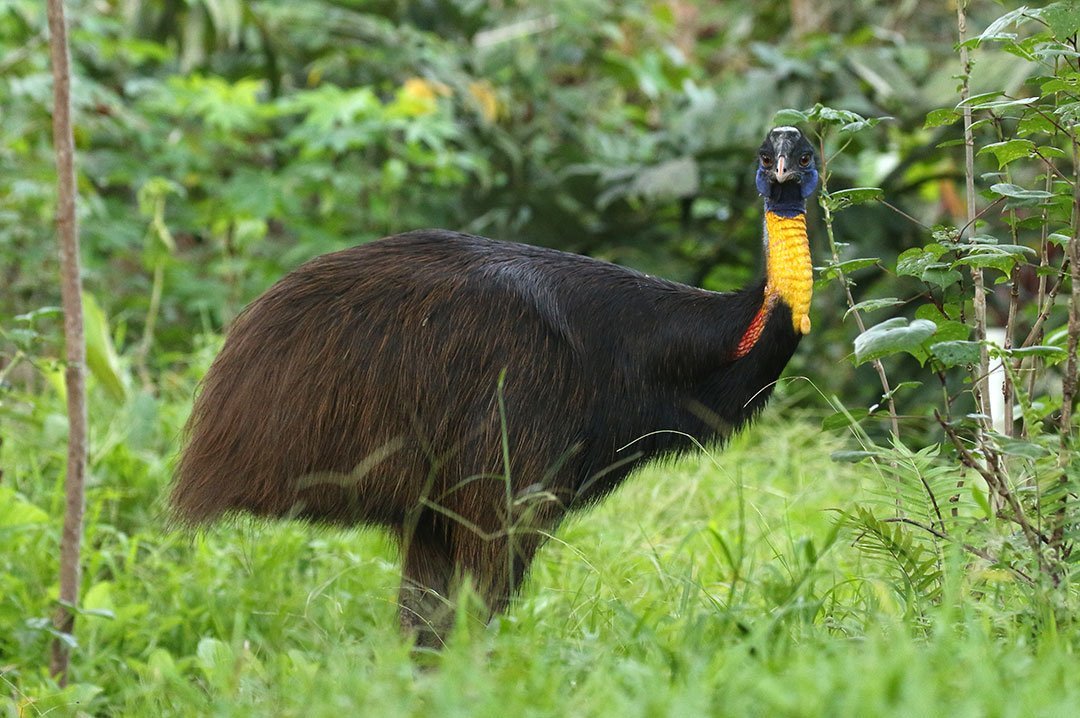 BIAK BIRDING TOURS
GUARANTEE DEPARTURE 2021 / 2022
TOUR COST
US$ …. per person sharing based on 2 – 4 participants
Single Supplement US$ 469
Travel Time: 5 days and 4 nights
Tour Start/Finish: Biak, Papua
Includes Best Hotel in Biak
Departure Date: ON REQUEST
01 – 15 June 2021/2022
16 – 30 June 2021/2022
01 – 15 July 2021/2022
17 – 31 July 2021/2022
01 – 15 August 2021/2022
16 – 30 August 2021/2022
01 – 15 September 2021/2022
16 – 30 September 2021/2022
01 – 15 October 2021/2022
17 – 31 October 2021/2022
Price per person:
01 pax USD
02 – 04 pax USD
05 – 07 pax USD
08 – 10 Pax USD
Single room supplement USD 469
Make a booking
Minimum 2 persons in twin sharing room
We organized custom birding tours for individuals and private small groups to suit their own personal taste, whether it be birds, mammals, and other wildlife.
Tour Packages Included
Accommodation based on twin sharing room, Meals breakfast, lunch, dinner, mineral water, All land transportation, Private Car, Park entrance fee, Local landowner fee, Bird's hide fee, Bird's location fee, Local guide fee, English speaking bird guide fee
Not include in the packages
Tips for optional luggage porters in city hotels; camera/luggage porters in the jungle, snacks; additional drinks apart from those included; alcoholic beverages; visa fees (payable on arrival in Indonesia); departure tax when leaving Indonesia; travel insurance; excursions not included in the tour itinerary; extras in hotels such as laundry service, minibar, room service, telephone calls, tips to drivers, local guides, and lodge staff; and personal items; medical fees; other items or services not specifically mentioned as being included.
Payment Term and Condition
We require a minimum of 50% deposit payment to confirm your booking, we cannot guarantee your booking until this has been received. Bookings will be held for 7 days to allow the client time to send a deposit payment. We reserve the right to release the booking if the deposit is not received within 7 days of the booking being made. Changes of dates to bookings after the deposit has been made can be done but will be subject to availability.
Cancelation
Deposit payment No Refund, No show – full payment charge.
Full Payment
The full payment will be required at least 30 days prior to your date of arrival. The invoice amount has to be paid in full, net of all transfer costs and bank charges.
Starting city: Biak
Ending city: Biak
Travel Time: 5 days and 4 nights
Destination: Biak
Target birds: Biak endemics and Papua endemics
West Papua has around 386 endemic species, 117 of these being non-passerines and 269 passerines. West Papua and Papua are blessed with a great abundance of forest in extremely challenging terrain, and this has thus far enabled many of the island ecosystems to remain relatively intact. The big pluses offered by West Papua include essentially a new bird fauna, particularly for songbirds, for example, the wonderful birds of paradise, bowerbirds, fruit-doves, pigeons, parrots, and kingfishers. West Papua is best considered a specialty destination, to be savored after gaining a seasoned grasp of birding in the tropical world. Whether a resident or a visitor, you will find bird-watching in West Papua a challenge, albeit an exciting one. Thus, it pays to plan and to be prepared. Birding in West Papua can produce amazing rewards but also offers up no shortage of hazards and frustrations. The resident novice or newly arriving visitors to West Papua will soon discover that although birds of the open country are conspicuous and easy to study, the forest-dwelling species typically are often less common, more selective, and difficult to observe. This phenomenon is common to tropical humid forest environments around the world. Patience and repeated effort provide the only antidote to the frustrations created by those rare species that defy locating on one's first few field trips. In nearly all West Papua habitats, bird activity is greatest at dawn and shortly thereafter. It pays to be afield early. By 10 a.m. it is usually quiet, especially in the lowlands, unless rain brings cooler conditions. Hunting has been continuous for thousands of years, but at low-impact largely sustainable levels until very recently, when modern technology and the vastly increased human population pressure have tipped the balance. It is often asked why West Papua and Papua birds are so shy in many areas, and the response usually involves reference to hunting pressures, although this seems a tad glib and doubtless other factors are operating.
What to bring?
1. Waterproof binoculars of about 8-power are best for maximum light-gathering in the shades of the forest.
2. A tripod-mounted spotting scope (telescope) is valuable in open habitats along roadsides, especially for birds in the canopy.
3. A lightweight digital sound recorder, with a speaker suitable for playback and a directional microphone, greatly aids in learning vocalizations and luring shy vocal species into view.
4. Loose-fitting, lightweight clothing and a hat with some sort of visor to shield the eyes from sun or rain.
5. It is often very cool at dawn but hot at midday, wearing layers that can be easily removed.
6. Loose long pants and lightweight, good quality walking boots are often the most comfortable combination. Conditions in the mountains are much cooler, so prepare to keep warm.
7. Insect repellent is required in some localities.
8. A lightweight poncho or rain jacket. It is sometimes useful to carry a larger umbrella.
Dear Guests,
Kindly please feel free to send us an email for the lowest quotation and the tour program, please mention your arrival time in Jayapura and departure time from Jayapura. Please reach us by email: info@sultan-birding.com
Guest's Comments; Birding Biak
Three of us—two from the US and one from Australia— recently took a two-week trip to West Papua and Papua. We were guided expertly by Monal, who not only knows the birds but shows great care for those on the tour. The last three days were on Biak Island, which held a number of new species for us. Because of the late change, the hotel choice available to us was limited, but was adequate—and right on the ocean! Birding consisted of alternating driving with walking forest roads, which gave great views of special birds: Biak endemics, such as Biak coucal, Biak Scops-owl and Biak paradise-
kingfisher. We saw more than a dozen island endemics (monarch, flycatcher, leaf-warbler, white-eye) and five others that likely will be split, as well as numerous parrots, lories, and lorikeets. We had great looks at Papuan frogmouth, and several species of fruit doves and imperial pigeons. Excellent dining was at local restaurants known to Monal and the local guide.
"Two of us had traveled with Monal two years earlier, so we knew already how well he operated his tours. Monal and his staff did an excellent job arranging the tour details and truly taking care of us as birding clients. We especially appreciated how well Monal integrated the local guides and drivers into the tours, treating them with respect, which added to the total experience for us. We look forward with great anticipation to the next tour we take with Monal and Sultan Birding Tours. from Mr. Robert N. Wiedenmann" November 2019
Birding Biak and Numfour
Biak is a land for most localized endemism of any island in the West Papua (New Guinea) Region. Situated Between the Bird's Head and the northern cape of the main body of western New Guinea, Geelvink (Cendrawasih) Bay features the oceanic Biak and Numfor island.  Biak and Numfor islands remarkable for their many endemic species such as Numfor Paradise Kingfishre, Biak Paradise Kingfisher, Biak Monarch, Biak Coucal, Elegant Imperial-Pigeon, Geelvink Pygmy-Parrot, Black-winged Lory, Biak Gerygone, Biak Whistler, Ochre-collared Monarch, Biak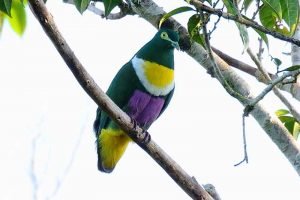 Flycatcher, Smoky Robin, Biak White-eye, Long-tailed Starling and Moluccan Starling. Other species like Red-legged Brushturkey, Wattled Brushturkey, New Guinea Scrubfowl, Spotted Dove, New Guinea Bronzewing, Great Cuckoo-Dove, Pheasant Pigeon, Victoria Crowned-Pigeon, Pink-spotted Fruit-Dove, Zoe's Imperial-Pigeon, Brush Cuckoo, Papuan Frogmouth, Papuan Nightjar, Papuan Spinetailed Swift and many more settled down in Biak islands. The bird region also includes Yapen Island, a land-bridge island with no endemic species but many endemic subspecies.
We are a local birding tour operator who has been arranging Biak Numfour Papua birding programs for birdwatchers and bird photographers from around the world to West Papua of Indonesia to watch and photographs bird-of-paradise. Our services are ranged from medium to high category in lodging and meals depending on your needs. We provide packages including all services from your arrival until your departure from Biak Papua of Indonesia. We help you to set the ideal itinerary considering your main requirements as well as the birds you want to watch during your journey in West Papua. We also provide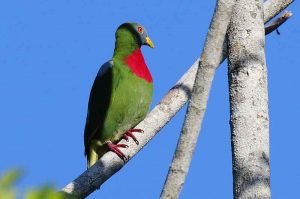 transportation and a knowledgeable birding guide who will take you to the specific birding spot. Let us know the interests of your birding journey to Biak Papua, and we will be glad to advise and assist you in planning the itinerary that suits better to fulfill your expectations.
For those of you who really want to visit Biak Numfour Papua and really want to see your dream bird endemic, kindly please feel free to send us an email and we will help you to arrange your birding trip to Biak Numfour Papua. We are specialized for Biak bird photography, Biak birdwatching, Birding Biak, Numfour birding. Kindly please send an email.